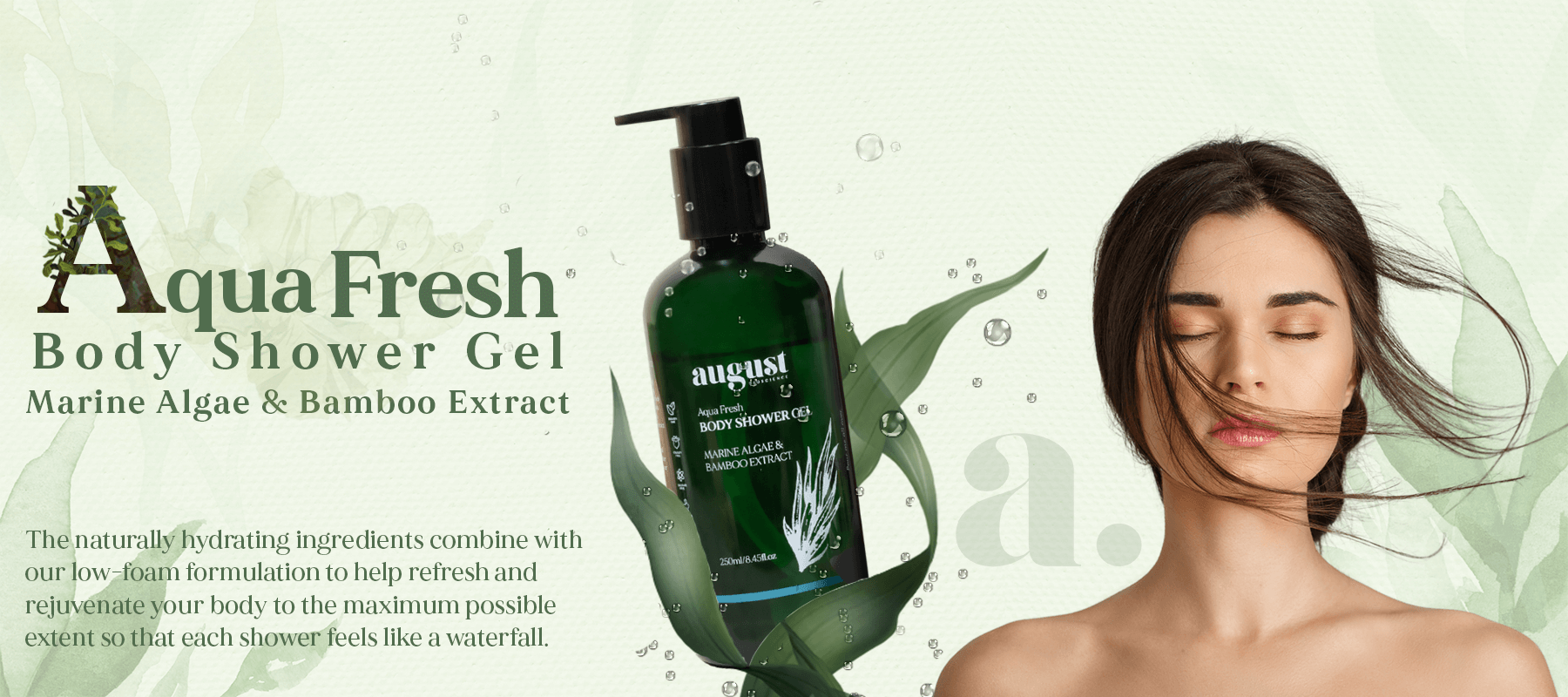 Get Refreshed and Rejuvenated with Aqua Fresh Marine Algae & Bamboo Extract Body Shower Gel
Marine algae and bamboo extract shower gel is a type of body wash that combines the natural properties of marine algae and bamboo extract to provide a refreshing and nourishing shower experience. Marine algae, also known as seaweed, is known for its high content of vitamins, minerals, and antioxidants that can help to nourish, hydrate, and revitalize the skin. Bamboo extract is also known for its hydrating properties, as well as its ability to strengthen and protect the skin. Together, these ingredients may help to leave the skin feeling clean, refreshed, and moisturized.
Marine algae & bamboo extract shower gel is suitable for all skin types, especially for those with dry or mature skin. It can help to improve the skin's elasticity, reduce the appearance of fine lines and wrinkles, and provide a youthful and radiant complexion.
In addition to its skin-nourishing properties, marine algae and bamboo extract shower gel also have additional benefits for overall health and well-being. Marine algae, for example, is rich in iodine, which can help to regulate the thyroid gland and maintain a healthy metabolism. Additionally, marine algae is also a natural source of minerals such as iron, calcium, and zinc, which are essential for maintaining healthy skin, hair, and nails.
Bamboo extract, on the other hand, is known for its anti-inflammatory and antimicrobial properties, which can help to soothe and protect the skin from harmful bacteria and environmental stressors. Bamboo extract is also rich in silica, which is an essential mineral that helps to support the production of collagen and elastin in the skin, leading to a firmer and more youthful appearance.

 Using a marine algae and bamboo extract body shower gel can be an excellent way to nourish, hydrate, and protect the skin while enjoying a refreshing and invigorating shower experience. The shower gel can be used daily, and the result will be smooth, soft, and refreshed skin with a youthful and radiant appearance.
This sulfate-free, paraben -free & chemical-free, plant-to-bottle hydrating shower gel combined with its low-foam formulation is a perfect choice to refresh and rejuvenate your body.
Leave a comment